Weiwei Jin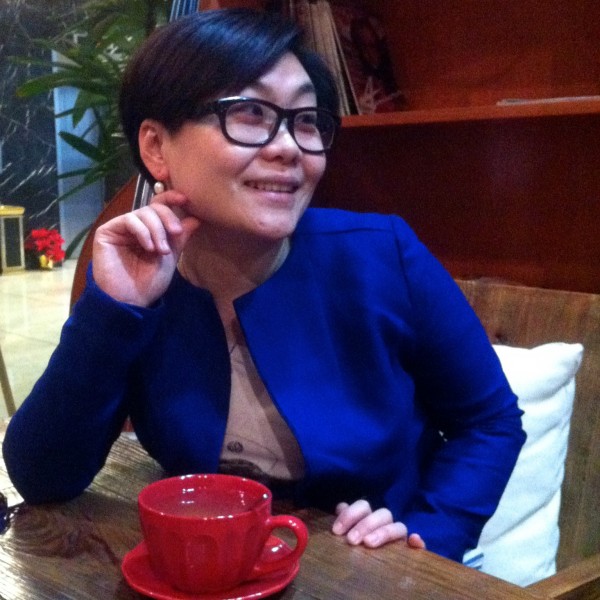 Weiwei Jin was born in Shanghai, China, began to study piano at the age of four and composing at the age of fourteen. She is a Chinese-Swedish composer, sound/multimedia artist, producer and pianist who creates works across the genres of concert music, audio-visual installation, film, animation, contemporary dance and theatre. Influenced by her journeys across several cultures, Weiwei often crafts her ideas by using decontextualized cultural elements. She is currently based in the UK working towards a Ph.D. in Music under the supervision of Prof. Simon Emmerson in the Music, Technology and Innovation Research Centre at De Montfort University. Her musical education began at the Shanghai Conservatory of Music, including advanced classical piano studies and composition. She holds three Masters degrees in Western Art Music Composition and Electroacoustic Composition respectively (Royal College of Music in Stockholm), Film Music Composition (Stockholm Academy of Dramatic Arts), and certifications of Music Technologies and Sonology from IRCAM (Paris), Sibelius Academy (Finland) and ESMUC (Barcelona).
Her music has been performed and presented across Europe, Asia, North and South America, including Huddersfield Contemporary Music Festival (UK), Hyphen Hub Salon (New York), IN-SONORA Festival (Spain), Sounds of Stockholm Festival (Sweden), femMESS Festival (Peru), Shanghai Spring International Music Festival (China); NIME, ICMC and SMC conferences; and in venues like The Museo Nacional Centro de Arte Reina Sofía (Madrid), The Stockholm Concert Hall, The Shanghai Concert Hall; as well as broadcasted by Swedish National Radio, Swedish National TV, Peruvian National Radio and Radio of Shanghai.
Weiwei has collaborated with a variety of international artists, groups and organisations including London Sinfonietta (UK); Sarah Nicolls (UK); Lore Lixenberg (UK); Sound and Music (UK); Dirty Electronics (John Richards, UK); ACM ensemble (UK); Margaret Schedel (USA); Harvestworks (New York); dancer Karin Elmore (France); Musica Vitae Chamber Orchestra (Sweden); Hägerstens Chamber Choir (Stockholm), Swedish Wind Ensemble, Sichuan percussion Group (China) and Microsoft Design. In 2015, She was awarded Artists' International Development Fund from the Arts Council England and British Council. She received project funding from The Swedish Arts Grants Committee to collaborate with solo bassoonist Sebastian Stevensson (Münchner Philharmoniker) in 2013. Her chamber opera: "Sterna Paradisaea, Returning…" was recorded and released by NMC Recordings (UK) and was nominated for Royal Philharmonic Society Music Award 2015 (long-list).
EDUCATION
Ph.D. in Music Research, Composition, 2012-2016 (exp.)
Music, Technology and Innovation Research Centre, De Montfort University, Leicester, U.K. Supervisor: Simon Emmerson
Post Graduate Certificate in Higher Education (PGCHE), 2013-2015
De Montfort University, Leicester, UK
M.A in Dramatic Arts – Film Music Composition, 2010-2012
Stockholm Academy of Dramatic Arts & Royal College of Music in Stockholm, Sweden
M.A in Music–Electroacoustic Music Composition,  2008-2009
Royal College of Music in Stockholm, Sweden. Supervisor: Bill Brunson
IRCAM certification: ECMCT (European Course for Musical Composition and Technologies) Track A, 2007-2008
Sibelius Akatemia, Helsinki, Finland & Escola Superior de Mùsica de Catalunya, Barcelona, Spain
Master in Music – Western Art Music Composition, 2003-2007
Royal College of Music in Stockholm, Sweden
Bachelor in Music – Composition & Piano Performance, 2002-2003
Shanghai Conservatory of Music, China
High School Diploma: Composition & Piano Performance, 1995-2002
Middle School Affiliated to Shanghai Conservatory of Music